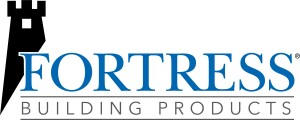 Texas-based Fortress Building Products launched a reimagined, restructured, and redesigned website to showcase their "Total Solution" of innovation and customer commitment. The supplier combined its five individual product websites into a single, unified website. According to Fortress, the new site structure is dedicated to providing support and knowledge to new and existing customers, while displaying true "Outdurable Living."
The new fortressbp.com is designed to provide the "Total Solution" to architects, builders, contractors, dealers, distributors, and property owners. The streamlined website incorporates decking, railing, fencing, framing, lighting, and fastening solutions and delivers an extensive list of resources to visitors and channel partners.
The new website includes tools such as CEU courses to educate architects on key market and building trends, a professionals' hub with resources catered to each audience segment, and a 'Where to Buy" page, making it easy to locate Fortress products. The website also includes a "Click n' Chat" service providing live assistance, project-inspired galleries, and visualization, design, and estimation tools.
"Our newly unveiled 5-in-1 website and rebranding aligns with how consumers and building professionals are adapting to the current market by way of online and digital consumption, research, and purchasing habits," Toby Bostwick, vice president of product and brand at Fortress Building Products, said in a news release. "By combining all Fortress products into one centralized location with resources strategically tailored to specific audiences, we can better serve our valued customers. Positioned for growth, we are focused on delivering a better and different product, making it easy to buy, and telling everyone about it."
Fortress Building Products is a building materials supplier for the residential, multifamily, and commercial industries. The Fortress family of brands includes Fortress Railing Products, Fortress Fence Products, OZCO Building Products, Fortress Deck, and Fortress Framing.