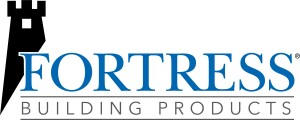 Fortress Building Products has entered a distribution partnership with Carolina Atlantic. As part of the relationship, Carolina Atlantic will carry Fortress Building Products' steel railing, steel framing, and steel pergolas for its dealer network in North Carolina and South Carolina.
"We are passionate about delivering stronger, safer, and more sustainable building solutions to our partners," Jeff Schulz, senior vice president of sales and marketing for Fortress Building Products, said in a prepared statement. "That's why Fortress is proud to partner with Carolina Atlantic; they share the same commitment to providing top-quality products and excellent customer service to fuel growing markets. We couldn't ask for a better partner during this period of strategic growth."
Carolina Atlantic will stock and distribute Fe26 steel railing, Evolution steel deck framing, and Evolution steel pergolas. Leveraging the proven performance of steel, the railing, framing, and pergolas systems pair style with weatherability and low maintenance qualities, according to Fortress Building Products.
"Working with Fortress Building Products is a true partnership and they have already demonstrated their commitment to our success," Jeff Tice, partner and general manager at Carolina Atlantic, said. "We are confident that stocking multiple outdoor building product lines will provide immediate and tremendous value to our partners throughout the Carolinas. In fact, we already had jobs sold before the product touched down at our distribution centers."
Carolina Atlantic is a roofing and building materials distributor across the South and Midwest. Texas-based Fortress Building Products is a manufacturer in the residential, multifamily, industrial, and commercial building products industry.