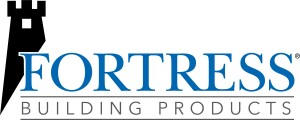 Fortress Building Products entered a distribution partnership with Canada-based distributor McLean Lumber. McLean Lumber will distribute Fortress Al¹³ aluminum railing and Pure View glass railing systems to its dealer networks.
"Known for providing best-in-class specialty building products, McLean Lumber is the ideal distribution partner to introduce Fortress railing systems to Canadian customers," Jason Meier, regional sales manager - Canada for Fortress Building Products. "McLean Lumber's extensive dealer network and strong reputation will provide tremendous value to contractors across Canada's western provinces."
McLean currently distributes select OZCO hardware products, a division of Fortress Building Products. The Fortress railing system products McLean will now carry complement the OZCO hardware solutions already available to McLean Lumber dealers. The Al¹³ aluminum railing for commercial and residential applications is easy-to-install and provides "superior performance" in strength and safety, according to Fortress. The systems aluminum panels with pre-attached brackets are designed to simplify ordering and installation and Fortress claims the product is virtually maintenance-free. The Pure View glass railing system includes pre-cut, drop-in style glass panels and balusters that install easily into steel or aluminum frames.
"McLean Lumber is always looking for ground-breaking products that provide innovate building solutions, and Fortress railing systems check all the right boxes - they're customizable, high quality, and easy to install," Dave Corney, president/owner of McLean Lumber, said. "Fortress's reputation for delivering category-leading products and their people-first approach to business make them a fantastic partner as McLean Lumber continues to diversify its product portfolio."
Texas-based Fortress Building Products is a building materials supplier and manufacturer for the residential, multifamily, and commercial industries. The Fortress family of brands includes Fortress Railing Products, Fortress Fence Products, OZCO Building Products, Fortress Deck, and Fortress Framing.