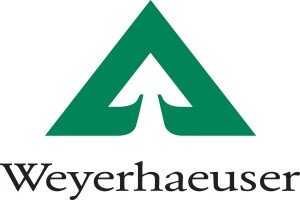 Weyerhaeuser Company purchased 69,200 acres of Alabama timberlands from Soterra, a subsidiary of Greif, for approximately $149 million. The acquired timberlands are located in southwest Alabama, approximately 100 miles north of Mobile.
"This transaction is a great opportunity to enhance our portfolio by acquiring high-quality, well-managed timberlands with low operating risk," Devin Stockfish, president and CEO of Weyerhaeuser, said in a news release. "These timberlands are located in favorable markets and well-integrated with our existing supply chain, and we have strong relationships with a diverse and reliable set of customers in the area. We expect these timberlands to drive long-term value for our company."
According to the company, the Alabama timberlands are strategically located in one of the strongest inland sawlog and fiber markets in the southern region of the United States. The timberlands have "excellent operability" with all-weather logging access and a well-developed road network and has a well-stocked timber inventory, according to Weyerhaesuer. The deal is subject to customary closing conditions and is expected to close in the second quarter of 2021.
Seattle, Wash.-based Weyerhaeuser owns or manages nearly 600,000 acres and operates two mills and a nursery in Alabama. In total, the company owns or controls around 11 million acres of timberlands in the United States and manages additional timberlands under long-term licenses in Canada.