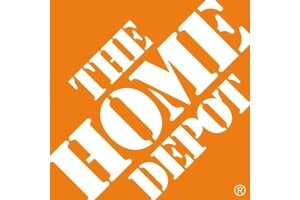 For the second consecutive quarter, sales and net earnings declined on a year-over-year basis for home-improvement retailer The Home Depot. Sales declined 3.0% to $37.7 billion in the fiscal third quarter while net earrings fell to $3.8 billion from $4.3 billion in the prior-year period.
"Our quarterly performance was in line with our expectations," chair, president, and CEO Ted Decker said in the company's quarterly earnings release. "Similar to the second quarter, we experienced pressure in certain big-ticket, discretionary categories. We remain very excited about our strategic initiatives and are committed to investing in the business to deliver the best interconnected shopping experience, capture wallet share with the pro, and grow our store footprint."
During the quarter, Decker said pro customers once again outperformed DIY customers. While surveys suggest that pro backlogs are lower than a year ago, Decker shared on the company's earnings call that backlogs remain "healthy and elevated relative to historical norms."
Ann-Marie Campbell, recently appointed as The Home Depot's senior executive vice president responsible for outside pro sales efforts, said capturing a greater share of the pro customer's wallet is the largest growth opportunity for the company.
"We must focus on removing friction within our operations so our customers have a great experience every single time, no matter how they choose to shop with us, whether in the aisles of our stores, picking up a product at the store, receiving a product at their job site with a sales associate, or digitally," Campbell said during the earnings call. "We know that most of our pros use many of these capabilities across our ecosystem when shopping with us. For us, we are building trust and a partnership that lasts for decades and across generations."
Campbell said the growth opportunities with the pro require investment in new capabilities and functionalities across the business, especially when considering servicing "the complex pro.
"[The complex pro is] accustomed to interacting with their suppliers in a different way than our traditional business model. Pros working on complex projects want to reserve product, use trade credit, and have product delivered to their job site in a staged manner," Campbell said. "While these capabilities exist in the market today, we are incorporating them in our full ecosystem to serve pro customers in a way no one else can."
Quarterly Results
In the third quarter, The Home Depot's building materials department posted a positive comp and seven additional merchandising departments posted comps above the company average, including plumbing, appliances, hardware, outdoor garden, millwork, tools, and pain. Executive vice president of merchandising Billy Basetk said comp transactions decreased 2.7% in the third quarter and comp average ticket decreased 0.3%.
The retailer experienced "big-ticket strength" in several pro-heavy categories, including roofing, installation, and portable power. Big-ticket comp transactions—or those over $1,000—were down 5.2% compared to the third quarter of 2022. Bastek said the company continues to see "softer engagement" in big-ticket discretionary categories such as flooring, countertops, and cabinets.
Bastek said sales leveraging digital platforms increased 5% compared to the third quarter of 2022.
"We continued to invest in the digital experience across our website and app and released a variety of enhancements in the third quarter," Bastek said. "These range from simple improvements to help customers track orders to more complex things like updating ourr search and recommendation algorithms."