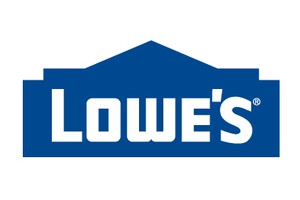 Growth in sales to pros and in online sales helped offset softer DIY discretionary spending and pressure from lumber deflation in the fiscal second quarter for home-improvement retailer Lowe's. While comparable sales declined 1.6% year-over-year, online comparable sales improved 6.9% and pro comp sales were also positive, according to president and CEO Marvin Ellison.
"We're pleased that our core pro customer, the small- and mid-sized pro, remains resilient and continues to respond to our expanded national brands, MVP's Pro Rewards program, and enhanced online tools," Ellison said during the retailer's second quarter earnings call. "In our most recent survey, nearly 75% of pros reported healthy project backlogs and lead volumes remain consistent with recent quarters."
Ellison said during the third quarter, Lowe's launched a same-day delivery option on its website and mobile app, through a partnership with OneRail. The move will enable Lowe's to tap into the OneRail network of approximately 12 million drivers "to deliver directly to pro job sites and consumer homes in a matter of hours."
"This new capability allows us to leverage our 1,700-plus store footprint to make those much needed last-minute deliveries to pro job sites, saving them both time and money," Ellison said. "Our expanded same-day delivery capability is the latest of many examples of how we are meeting our customers where they are in making home improvement shopping faster and more convenient for both pro and DIY customers."
Ellison said the company is also "making strides" in the rollout of its market delivery model for big and bulky products, a pro-targeted initiative. The model is available in 13 geographic regions supported by more than 1,200 stores with an initial rollout on track to be completed by the end of the calendar year.
Overall in the quarter, net earnings decreased to $2.7 billion in the second quarter from $3.0 billion in the second quarter of 2022. Total sales for the quarter were $25.0 billion compared to $27.4 billion in the prior-year period. Executive vice president of merchandising Bill Boltz said lumber deflation "pressured" pro comps by 315 basis points in the quarter. The comparable average ticket in the quarter was 0.3% higher compared to the second quarter of 2022. Comp transactions declined 1.9% year-over-year, driven by pressure in DIY discretionary purchases.
Further Pro Investments
Executive vice president of stores Joe McFarland said investments in associate performance continue to benefit the customer experience at Lowe's, with a 200 basis point improvement in both DIY and pro customer service scores in the second quarter compared to the prior-year period.
"As we continue to find ways to save pros' time, this month, we launched our newest online tool purchase authorization," McFarland said. "Until now, when pros send a crew member to the store to pick up an order, the designated buyer would need to call their team from the checkout line to confirm the order and have it authorized by the store. This could be a time-consuming process, taking the pros' time away from their job site and the associate's time away from serving other customers."
To improve speed and service for such scenarios, McFarland said Lowe's now enables runners to scan a QR code that's pre-authorized to a specified amount without having to wait in line at the pro desk.