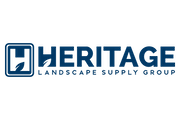 SRS Distribution launched a new platform in the pool and spa industry, Heritage Pool Supply Group, with the acquisition of Aqua-Gon, a wholesale distributor of pool and spa products in the midwest. SRS said it intends to invest in a similar strategy that it has utilized to grow two national networks in the roofing and landscape supply industries by building a family of independent companies working in unison.
SRS's strategy for the pool and spa group will include acquisitions, new greenfield openings, and strong customer service and employee engagement, according to the company. SRS plans to preserve the "legacy of every acquired company" by maintaining local brand identity and leadership, and running its network of companies as independents rather than a national platform.
"We are very excited to be entering the pool and spa supply vertical as a natural extension of our growing landscape and outdoor living supply business," SRS president and CEO Dan Tinker said in a news release. "We intend to use our growth strategy and playbook to build a growing national footprint over the coming years by partnering with legacy family companies like Aqua-Gon. We also plan to partner with the industry's best suppliers, deliver a differentiated customer experience, and work tirelessly to become the employer of choice in this great industry."
Naperville, Ill.-based Aqua-Gon was founded in 1965 and is currently run by Phil Horvath, his son-in-law Mike Brock, and a team of industry veterans. The company serves pool and spa professionals through its network of four branches across Illinois, Missouri, Wisconsin, and Minnesota. SRS said management of Aqua-Gone will remain in place and Horbath and Brock will continue to guide the company's future growth and strategy.
"Aqua-Gon is reh preeminent distributor of pool and spa supplies and we are honored to have Phil, Mike, and their team form the foundation of this exciting new vertical for Heritage," Matt McDermott, president of Heritage, said. "Aqua-Gon has an outstanding reputation as a trusted partner to customers and suppliers and we look forward to building on the company's track record of success in the many years to come. I am proud of what our team has accomplished over the last few years in the landscape and outdoor living segment and I believe the best years of growth are ahead of us."
SRS and is landscape division, Heritage Landscape Supply Group, first gained exposure to the pool and spa space through its acquisition of Davis Supply in April 2021.
"The Heritage model is proven and has enjoyed incredible success with its parent company, SRS Distribution, by creating the strongest national network of independent distributors across the country," president and owner of Aqua-Gon Phil Horvath said. "I am confident in Heritage's ability to provide Aqua-Gon with the additional resources needed to fuel growth, but more importantly programs that will provide both professionals and financial opportunities for all Aqua-Gon associates. While one chapter is closing, our new chapter promises to be even more exciting and I am thrilled to turn the page and uncover the growth opportunities that lie ahead."
Heritage Landscape Supply Group is a wholly-owned subsidiary of roofing and building products distributor SRS Distribution. McKinney, Texas-based SRS formed the portfolio group in February 2019. Heritage Landscape Supply Group operates more than 130 locations in 25 states across 20 distinct local brands. SRS Distribution, a portfolio company of Leonard Green & Partners and Berkshire Partners, operates more than 460 locations across 44 states.