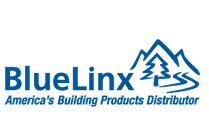 Net sales and gross profit fell by over 10% on a year-over-year basis in the fiscal fourth quarter for building products distributor BlueLinx. Net sales in the quarter fell by $125 million year-over-year to $848 million, while gross profit slipped 22% to $151 million. The distributor reported a 210 basis point decline in gross margin in the quarter to 17.8% and a specialty margin of 21.1%.
Net sales of specialty products, which includes engineered wood, siding, millwork, outdoor living, industrial products, and specialty lumber and panels, decreased 8% in the fourth quarter to $592 million. BlueLinx said the decline was primarily due to lower volume in the quarter. Net sales of structural products, which includes lumber, plywood, oriented strand board, rebar, and remesh, fell 23% year-over-year to $256 million in the fourth quarter. The decrease in structural sales was due to the year-over-year declines in the average composite price of framing lumber and structural panels (36% and 26%, respectively) and lower volumes, according to BlueLinx.
President and CEO Dwight Gibson said the company saw a "meaningful deceleration" in the demand for building products as the fourth quarter progressed, in part due to increased interest rates and slower new residential construction activity. Gibson said sales volumes and margins will likely continue to be "adversely impacted" by market conditions throughout 2023.
"Consistent with our actions in 2022, we will continue to drive rigor around pricing and emphasize operational excellence across our business, while adjusting costs as necessary," Gibson said in a prepared statement. "We will also maintain our disciplined approach to capital allocation to generate shareholder returns."
Net income in the quarter fell from $74 million to $32 million in the fourth quarter while adjusted EBITDA fell from $112 million to $63 million.
During the quarter, BlueLinx completed the acquisition of Vandermeer Forest Products for $67 million.
"We continue to strengthen our financial position through robust cash generation, increasing our available liquidity. Throughout 2022, we allocated approximately $170 million of capital towards the acquisition of Vandermeer, capital expenditures that improved the effectiveness of our facilities and our fleet, and share repurchases," Gibson said.
For the full fiscal year 2022, net sales increased 4% to $4.5 billion and gross profit increased 7% to $833 million. Gross margin increased 50 basis points to 18.7%. BlueLinx said the increase in sales and profit reflects 14% growth in specialty product sales in 2022 and a 10% decline in structural product sales for the fiscal year.
Net income for the full fiscal year was level with 2021 levels at $296 million, while adjusted EBITDA increased $14 million to $478 million.