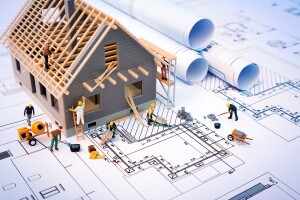 December 14
Woodgrain unveiled plans to expand its door-hanging operation in Rocky Mount, N.C., through a $7.5 million investment.
Sumitomo Forestry America will establish a manufacturing facility and invest $19.5 million in Archdale, North Carolina.
Great Southern Wood plans to invest $13.7 million in an expansion project at its treatment facility in Mobile County.
December 7
November 30
Builders FirstSource announced its board of directors approved an increase to the company's existing stock repurchase plan in the amount of $1 billion, for a total of approximately $1.5 billion inclusive of the remaining outstanding authorization at the end of the third quarter of 2022.
Roofing products manufacturer IKO Industries and online marketplace Labor Central have entered a partnership. As part of the collaboration, IKO will offer Labor Central's services at a special rate for members of their loyalty program, allowing IKO ROOFPRO members to enjoy Labor Central's geo-targeted crew sourcing, 24/7 automated alerts, and crew profiles.
The US LBM Foundation will match up to $100,000 all donations made on Giving Tuesday to Meals on Wheels America.
TYPAR announced a new partnership with Weekes Forest Products.
In the month of November, Hamilton Building Supply has raised more than $16,000 for the Juvenile Diabetes Research Foundation.
G Wood Pro, the U.S. partner of Tantimber, a global manufacturer of ThermoWood—Thermally Modified Timber—expanded its U.S. distribution partnerships by adding J. Gibson McIlvain.
November 23
Beacon named the 10 winners of its annual Beacon of Hope contest that awards U.S. and Canadian Veterans with new roofs.
Fiberon entered a distribution partnership with Hixson Lumber Company in Texas, Louisiana, Arkansas, and Oklahoma.
November 16
HOVER, a technology company that transforms smartphone photos and blueprint designs into a 3D model, updated its HOVER Estimates product to include estimates for siding.
Masonite International Corporation opened a new door manufacturing facility in Fort Mill, S.C.
ABC Supply has hired a veteran each day in 2022. The distributor's military commitment has led it to hire more than 2,100 veterans since 2017.
The US LBM Foundation, the nonprofit organization founded by distributor US LBM, donated $300,000 to the Gary Sinise Foundation to support the construction of a mortgage-free, specially adapted smart home for retired U.S. Army Captain Jason Church.
Georgia-Pacific entered a partnership with HomeSphere, a platform connecting building product manufacturers to home builders.
US LBM will be the title sponsor of the Pac-12 US LBM Coast-to-Coast Challenge.
November 9
The MITER Foundation raised $2.3 million at its annual golf outings in Pennsylvania and Arizona.
Masonite International Corporation announced its intention to acquire Endura Products, a North Carolina-based manufacturer of door frames and door system components.
Lowe's entered into a definitive agreement to sell its Canadian retail business to private equity firm Sycamore Partners.
Software firm Epicor has acquired the professional service assets from Evron Computer Systems, a Canadian-managed IT services provider.
November 2
October 26
Boise Cascade's Building Materials Distribution division acquired 4.67 acres of land adjacent to its Alburquerque, N.M., branch.
Neolith celebrated the opening of its Florida distribution center.
Crystal Window & Door Systems is expanding and opening a new sales and distribution branch officer in Dallas, Texas.
Sierra Forest Products, a distributor of decorative building materials, completed the acquisition of Weber Plywood & Lumber.
Huttig Building Products, a Woodgrain Company, entered a distribution partnership with Fiberon. The partnership expands Fiberon's distribution through Huttig in the Southeast region of the United States.
Beacon launched its new Beacon PRO+ mobile app.
Hauslane was included on the San Francisco Business Times' Top 100 Fastest Growing Private Companies in the Bay Area list.
Old South Wood celebrated its grand opening with a ribbon cutting ceremony in Summertown, Tenn.
ECI Software Solutions completed the acquisition of ES Tech Group, a United Kingdom-based B2B e-commerce software and services company.
Mid-Cape Home Centers, a division of US LBM, took home five awards at the PRISM Awards: Best Event, Best Kitchen, Best Logo, Best Marketing Campaign, and Community Spirit.
October 19
Nation's Best Holdings hosted the organization's Inaugural Golf Tournament, raising $260,000 to support the mission of Arrivederci ALD and find a cure for adrenoleukodystrophy.Siding and window manufacturer Associated Materials celebrated its 75th business anniversary.
M S International, a supplier of flooring, countertops, wall tile, and hardscaping products, celebrated the grand opening of its showroom and distribution center in New Haven, Conn.
Henkel is promoting careers in manufacturing with high school students. Employees from the company's facilities in Richmond, Mo., and Salisbury, N.C., will host in-person events throughout the month of October with local high school students.
Builders FirstSource has been named the Distributor of the Year for 2022 by home builder D.R. Horton.
Epicor acquired eFlex Systems, a provider of cloud-based manufacturing execution system technologies.
PPG announced the launch of PPG Versolon solutions, a brand designed to simplify the company's offerings to light industrial customers, including liquid coatings, powder coatings, and allied products.
The MITER Foundation will recognize Breast Cancer in October by making a series of financial donations totaling more than $80,000.
HOVER announced a renewed partnership with SRS Distribution. The partnership allows contractors to place material orders directly from within the HOVER platform.
AZEK unveiled a new manufacturing facility in Boise, Idaho, the manufacturer's first operation in the western part of the United States.
Simpson Strong-Tie is supporting relief efforts for Hurricane Ian victims in Florida with a donation of $25,000 to the American Red Cross.
The Home Depot launched the Path to Pro Network, a jobseeker marketplace created to connect skilled tradespeople to hiring trade professionals in the construction and home improvement industries.
October 12
Dallas Wholesale Distribution teamed with Trex Company to expand availability of Trex products across the South Central region. DW Distribution will carry Trex products at four branch locations: Arlington, Texas; DeSoto, Texas; Round Rock, Texas; and Oklahoma City.
Hood Distribution will distribute Chelsea Building Products' Everlast advanced composite siding from its newly-opened Hagerstown, Md., location.
Atlantic Plywood expanded their product mix with the addition of Uniboard for the markets and customer base served from Bolingbrook, Ill.
Trusscore has joined the Vinyl Sustainability Council, which aims to advance sustainable performance and practices throughout the vinyl industry.
Specialty interior finish-out contractor Kenmark Interiors has become the exclusive Texas distributor of Valinge Flooring.Wilsonart will expand the distribution footprint of its THINSCAPE Performance Tops collection.
Orgill announced plans to build an 800,000 square foot distribution center in Tifton, Ga.
SRS Distribution returned as the primary partner for Kauling Racing's No. 16 Chevrolet in the Alsco Uniforms 302 in Las Vegas.
October 5
Saint-Gobain announced an agreement to acquire GCP Applied Technologies has closed.
Pearland Lumber & Ace Hardware is celebrating its 70th business anniversary.
84 Lumber donated $10,000 to the MANNA FoodBank to shine a light on Hunger Awareness Month.
TRI-BUILT, Beacon's brand of roofing products, announced its partnership with K9s For Warriors. The partnership will include the sponsorship of future Service Dogs, the donation of roofing materials, and more services supporting the K9s For Warriors mission of serving Veterans.
Hultafors Group acquired Martinez Tool of Merced, Calif.
84 Lumber is raising awareness for breast cancer in October through a number of initiatives, including partaking in a "Donation of the Week," where the company committed to donate $10,000 a week to various charities, including the Clea Shearer Foundation, David's Dream and Believe Cancer Foundation, Pink Ribbon Girls, and Hair Peace. The company will also be distributing gift boxes to send to patients through the Washington Health Care System and sharing breast cancer awareness messages on billboards across Pittsburgh.