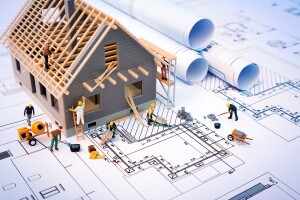 (Updated June 28, 2023)
Openings, Closures, and Acquisitions
Beacon has opened new locations in Lebanon, N.h., Elyria, Ohio, and Roanoke, Va.
Studs Lumber Company opened a second store location in Pagosa Springs, Co.
SRS Distribution acquired residential and commercial roofing products distributor Washoe Building Supply.
Click here to view previous openings, closures, and acquisitions from the second quarter.
Dealer, Distributor, and Manufacturer News
Tando Composites is expanding its partnership with Parksite to distribute the TandoStone product line within Parksite's Maryland and North Carolina distribution markets.
Eastern Engineered Wood Products announced the opening of a new distribution center in thee Anderson, S.C.
Sherwood Lumber announced its partnership with TYPAR Building and Construction as an exclusive distributor of TYPAR products in tri-state, mid-atlantic, and select New England states.
LP Building Solutions announced the expansion of its LP SmartSide Trim & Siding product line into California through a partnership with International Wood Products and Taiga Building Products,
OrePac Building Products purchased a 40-acre, 130-square-foot facility near Roseburg, Ore., for the purpose of manufacturing molding and millwork products.
ProVia agreed to purchase the assets of Premier Profile Lamination in Youngstown, Ohio, a laminator of PVC components for the door and window industry.
Vista Railing Systems is expanding its distribution network with the addition of Carolina Atlantic Forest Products in northern Georgia.
Ace Hardware Corporation announced plans to open a new retail support center located in Kansas City, Mo.
LP Building Solutions announced the grand opening of the LP Innovation Center in Minnesota.
84 Lumber, Installed Building Products, Beacon Sales Acquisition, L&W Supply, and SRS Distribution were among the companies recognized with a National Preferred Partner Award by David Weekley Homes.
Click here to view previous dealer, distributor, and manufacturer news from the quarter.
Construction Supply People in the News
BlueLinx Holdings appointed Tricia Kinney as general counsel and corporate secretary.
LMC appointed Jacques Vauclain as its new vice president of finance.
Jeld-Wen Holding appointed Wendy Livingston as executive vice president and chief human resources officer for the company.
Click here to view previous personnel announcements from the second quarter.
New Products
Click here to view previous product announcements from the quarter.