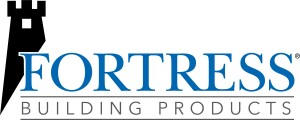 As part of its growth initiative, Fortress Building Products appointed a new member of its executive team and launched its "Fortress 2020 Vision" plan. The plan will guide the organizational transformation into a new structure engineered to better serve customers and support expansion of multiple brands and product categories, according to Fortress.
As part of the company's expansion, Fortress named Dave Smithy as the company's vice president of operations, a new position formed to enhance Fortress' operational capabilities. In the role, Smithey will provide leadership and drive continuous improvement in operational performance, according to the company. He will oversee the warehousing and inventory management, the global logistics and order management, and the global sourcing and manufacturing teams. Smithey will lead one-year and three-year operations plans to deliver improvements in efficiency, quality, capacity, safety, costs, and delivery for internal and external Fortress customers.
"We are very excited to have Dave join the Fortress team. We are at an important inflection point in the growth of the company," Mike Walsh, COO at Fortress Building Products, said in a press release. "Dave's skills and experience will enhance our team's capabilities as we expand our manufacturing / supply chain footprint, increase our product offerings and seek continuous improvement in serving our customers."
Most recently, Smithey served as the vice president of supply chain transformation at GKN Aerospace. Prior to his work with GKN Aerospace, Smithy spent 19 years in the domestic refrigeration and HVAC industries with Johnson Controls and Lennox International.
Texas-based Fortress Building Products is a building materials supplier for the residential, multi-family, and commercial industries. The Fortress family of brands includes Fortress Railing Products, Fortress Fence Products, OZCO Building Products, Fortress Deck, and Fortress Framing.