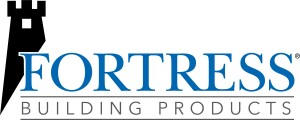 Fortress Building Products launched FortressView, a virtual outdoor and deck visualizer. The interactive 3D platform guides users through the deck design process from start to finish.
According to Fortress, FortressView enhances the personalized customer service experience by taking the guesswork out of the design process. Users can preview framing, decking, lighting, stairs, and railing materials in a 3D setting and customize dimensions, products, and colors. An auto-generated bill of materials, cost-estimator, and the ability to save multiple layout concepts are also included in the tool. Fortress said the tool can be used by both homeowners and contractors to streamline communication and collaboration between clients and builders.
"When it comes to deck design, a picture really is worth a thousand words," Toby Bostwick, vice president of product and brand at Fortress Building Products, said in a news release. "From the structural framing to accent lighting, homeowners and builders can virtually see the entire deck system come together in real time, and then get a material list sent straight to their inbox. This makes the deck building experience easier, faster, and more fun."
FortressView is the latest addition to Fortress' 5-in-1 website and complements the company's existing Fortress Total Solution. Products currently available for preview in FortressView include framing, decking, and railing. Fencing, cladding, and additional product categories are in development and slated to launch in the visualizer tool's second phase.
Texas-based Fortress Building Products is a building materials supplier and manufacturer for the residential, multifamily, and commercial industries. The Fortress family of brands includes Fortress Railing Products, Fortress Fence Products, OZCO Building Products, Fortress Deck, and Fortress Framing.