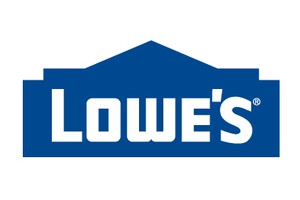 Lowe's Companies named Hixson Lumber, GE Appliances, and PrimeSource as the company's 2023 vendor partners of the year, recognized for their commitment to "delivering quality products, innovation, value, and service to Lowe's customers."
The home-improvement retailer recognized Trex with the Sustainability Award for its commitment to manufacturing sustainably made, wood-alternative decking, using 95% recycled and reclaimed materials.
"This year, we honored our vendor partners who have gone above and beyond for our customers and for Lowe's," Bill Boltz, Lowe's executive vice president of merchandising, said. "These vendor partners have put our customers' needs first, consistently bringing innovation and value to market, delivering on their commitments and contributing to our success. Our priority is to help our partners grow their business with Lowe's and we deeply appreciate the partnership cultivated with each vendor over the years."
Hixson Lumber was recognized as the building products vendor partner of the year. Lowe's said Hixson Lumber has placed a "renewed focus on Lowe's store support, pro customer relationships and special order sales, and helping to keep stores in stock and ready for pro customers daily." The company has made strategic investments in capacity and production locations to grow its business with Lowe's, including additional facilities and domestic fencing capacity.
Pella was recognized as the building products innovation partner of the year. The manufacturer introduced its Hidden Screen Lifestyle Series as an exclusive product at Lowe's and supported the launch with marketing, displays, and training.
Masonite, Simpson Strong-Tie, Reliance Worldwide Company, and Resideo were also recognized as divisional winners in the building products category.
PrimeSource was named as the hardlines vendor partner of the year. The manufacturer's products, including Grip-Rite Deck Force Screws, which are exclusive at Lowe's. PrimeSource has invested in its relationship with Lowe's by "driving innovation, reducing costs, and opening a local office in North Carolina to provide on-the-ground support."
OldCastle was named as the Lowe's hardlines innovation partner of the year. DesignForms and Stagger Walls from OldCastle help promote fast and easy installation for both pro and DIY customers.
Blackstone, Battlefield Farms, and GreatStar were recognized as division winners in the hardlines category.
GE Appliances was named as the home decor vendor partner of the year. GE Appliances launched an innovative all-in-one wash system that can wash and dry clothes in under two hours. Lowe's said the new model became a best-selling model within weeks of its launch.
Home decor innovation partner of the year HKC and Lowe's introduced an exclusive, patented technology that simplifies and reduces the assembly and installation process for ceiling fans.
Allstrong, Charter Next Generation (CNG), Cosentino, and Schluter Systems were named as divisional winners in the home decor category.