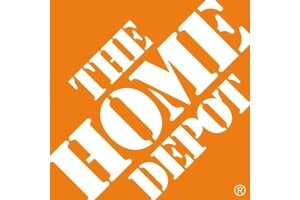 Net sales increased 5.6% on a year-over-year basis to $38.9 billion in the fiscal third quarter for home-improvement retailer Home Depot and the company reported net earnings of $4.3 billion in the quarter. The retailer once again saw year-over-year growth from both its DIY and pro customer segments, with the pace of pro growth outpacing DIY growth, consistent with trends from recent quarters.
The project backlog for Home Depot pros remains strong and the retailer's project business remained healthy during the third quarter, according to executive vice president of merchandising Jeff Kinnard. The company reported double-digit comp performance in several pro-heavy departments, including building materials, plumbing, lumber, and millwork, as well as in the fencing, siding, tubs and showers, and cabinet categories.
"We're also encouraged by the momentum we continue to see with our larger pro customers. The medium-to-large repair or remodel pros continue to post strong double-digit comps," Kinnard said during the company's quarterly earnings call. "To serve the pro, it's about removing friction through a multitude of enhanced product offerings and capabilities. We feel confident that the investments across our pro ecosystem are resonating and that we continue to gain share with this important customer."
Kinnard said in the third quarter, Home Depot had 100% of its appliance delivery volume managed through its market delivery operations, improving the customer experience and reducing friction across the company's interconnected shopping experience.
CEO and president Ted Decker said the company added functionality and capabilities to its Home Depot app in the third quarter, driving "strong double-digit" growth in monthly active users on a year-over-year basis.
"The growth is attributable to several enhancements we have made, including an improved online experience for our pro loyalty member, the seamless connectivity we've provided for our military program, and the launch of our new store mode feature, which makes navigating the store and interacting with products much easier," Decker said. "These enhancements translate to less friction of our customers as they navigate the digital world and connect to the physical world."
To enhance the overall customer experience, Decker said the company is launching Sidekick, an application for Home Depot's in-store mobile devices, which is an in-aisle tasking tool designed to direct associates to the highest-value tasks in real time.
"For the pro customer, we remain focused on investing in an ecosystem of capabilities, including enhanced fulfillment and more personalized online experience, as well as other business management tools to drive deeper engagement with these customers," Decker said.
During the third quarter, the comp average ticket at Home Depot increased 8.8% and comp transactions decreased 4.4% year-over-year. Kinnard said the growth in average ticket was driven by inflation as well as demand. Big-ticket comp transactions, or transactions over $1,000, were 10.1% higher than the third quarter of 2021. The increase in big-ticket transactions was positively impacted by increases in transactions in the fastener, pipe and fittings, and gypsum categories.