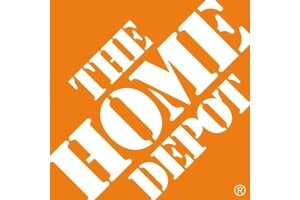 The Home Depot Rental recently opened Rental Operations Facilities (ROF) in the Houston and Nashville metro markets. ROFs, an idea developed to promote a streamlined supply chain and delivery, are focused on enabling The Home Depot Rental to efficiently dispatch larger-class equipment to job sites.
"We're happy to share our ROFs in Houston and Nashville are fully operational," Richard Porter, vice president of rental, repair, RLCs, and services at Home Depot, said in a news release. "After the openings in the greater New Orleans and Los Angeles markets, in 2019 and 2020 respectively, we sought opportunities to serve more pro customers in more ways and are delivering with an expanded ROF footprint that is in addition to over 1,200 rental store locations."
According to The Home Depot Rental, delivery of large equipment to pros from ROFs are more timely. Additionally, ROFs have strong inventories, have equipment that is maintained, have complementary retail offerings, and deliver "best-in-class" customer service, according to the company.
"We are getting insightful feedback from our pro and DIY customers, along with our associates, to expand our rental solutions. ROF locations are an outcome of this," Tim Dugan, senior director of rental operations at Home Depot, said. "Nearly 24 months of experience at the ROFs, combined with The Home Depot's 25 years of rental expertise, is allowing us to better plan and execute at current and future locations to provide the best rental and delivery experience for our customers."
The Home Depot Rental plans to open additional ROFs in Atlanta and Dallas later in 2021 and additional rental centers across North America with focus on general tools, trucks, trailers, and large equipment.