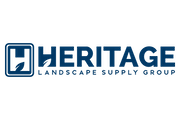 Heritage Landscape Supply Group acquired Harrisburg, Penn.-based Watson Supply. Terms of the agreement were not publicly disclosed. Watson Supply is a family-owned distributor of hardscapes, lighting, irrigation, and other landscape products.
Watson Supply was founded in 1993 by Jay Watson and his son, Tim. Since 2000, Tim has served as president of the company and will continue to lead the company under the Watson Supply banner moving forward to ensure continuity and consistency, according to Heritage Landscape.
"We are thrilled to welcome Tim and the Watson Supply team to the Heritage family," Heritage Landscape Supply Group president Matt McDermott said in a news release. "Watson is a perfect follow-on to our recent acquisition of Aquarius Supply in the Northeast and mid-Atlantic regions and provides an attractive platform for rapid growth."
Tim Watson said joining up with Acquarius' existing 10 locations is an "exciting proposition" for the Watson Supply team.
"We first heard about the Heritage family of companies two years ago following the acquisition of Automatic Supply and became very aware after their announced partnership with Rob Beausoleil and Aquarius Supply," Watson said. "I have developed a great amount of respect for the Heritage operating model and the way that they do business by always putting people and customers first. We have had opportunities to partner with others over the years, but we felt the Heritage team cared most about our employees and would do the best job at preserving our family's legacy."
Heritage Landscape Supply Group is a wholly-owned subsidiary of roofing and building products distributor SRS Distribution. McKinney, Texas-based SRS formed the portfolio group in February 2019. Since forming, Heritage has acquired Normac, MCS Landscape Supply, Florida Integration Supply, Stone Center of Indiana, Silver Creek Supply Group, Aquarius Supply, Irrigators Supply, Irrigation Station, REAMS Sprinkler Supply, Wolf Creek Company, and, most recently, Atlanta Landscape Materials. The company has also opened several greenfield locations under the CPS Distributors and Automatic Supply brand names, and launched the HLS Outdoor brand and platform in the midwest region of the United States. Heritage Landscape Supply Group operates more than 110 locations in 24 states across 16 distinct local brands.