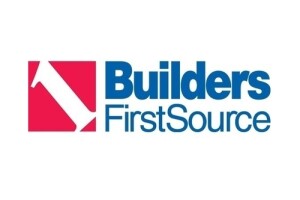 In response to the ongoing coronavirus (COVID-19) health crisis, Builders FirstSource (BFS) is taking several steps to ensure financial flexibility in the short-term. Despite having a strong balance sheet at the start of the pandemic, the dealer announced it has drawn down an additional $150 million under its revolving credit facility. Several other large dealers, including Beacon and BMC Stock Holdings, have announced similar actions in the past week.
Following the drawn down, BFS had approximately $150 million of cash on hand with no debt maturities until 2024. The company said it believes its current cash balance, plus additional access to an estimated $480 million under its revolver, provide the financial flexibility to manage business across its nationwide footprint.
Dallas-based BFS is also delaying capital expenditures that do not affect near-term programs, optimizing all areas of working capital, and deferring or limiting nonessential operating expenses, according to a news release. The dealer is freezing hiring, deferring corporate wage increases, cutting board compensation, and taking other cost actions to protect existing jobs amid the ongoing global health crisis.
"We are well prepared to navigate through this rapidly evolving pandemic. As an essential business, we are proud to continue supporting our customers with a paramount focus on health and safety," CEO Chad Crow said in the news release. The company previously announced Crow would retire in 2020, but Crow said he has "no intentions of [retiring] until things have settled out and the light at the end of the tunnel is visible."
Despite taking actions to enhance financial flexibility, BFS affirmed its guidance for the first quarter of 2020 and said the company expects net sales for the first quarter to be up between 6% to10% year over year. The company is, however, withdrawing its previous full-year 2020 outlook, which did not factor the effects of the coronavirus.
In addition to the financial steps taken, BFS said the majority of its locations remain open and operational. Branches in a few states and counties where construction activity has been prohibited have closed, including four branches in Pennsylvania.
The company has implemented several general safeguards at its locations, including enhanced cleaning processes, remote working accommodations, suspended group activities, air travel restrictions, and social distancing practices. BFS is also using technology when possible to facilitate customer orders and other interactions to decrease contact between customers and employees.
BFS ranked second on the 2019 ProSales 100 list, generating $7.72 billion in revenue during 2018. The company operates in 40 states with approximately 400 locations.