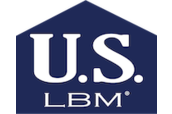 Specialty building products distributor US LBM opened a new floor and roof truss manufacturing facility in Lithonia, Ga. The location will operate as part of US LBM's Brand Vaughan division and will supply floor and roof trusses to residential and commercial builders in the Atlanta metropolitan area.
"Providing builders the resources they need to get the job done on time and on budget is what Brand Vaughan is known for across Georgia, and this new truss plant expands both our capabilities and commitment to our customers," US LBM southeast region vice president of operations Jon Vaughan said in a news release.
The 25,000-square-foot truss facility operates one roof truss line and one floor truss line, provides in-house design, and uses computerized saws and technology for accurate truss set up and profiles. The Lithonia truss plant, located in DeKalb County just outside Atlanta, is situated near several major area highways and access points, including I-20 and the Perimeter (I-285).
Brand Vaughan operates seven additional locations across northern Georgia, providing professional builders with a range of materials, including engineered wood products, windows, exterior and interior doors and trim, rebar, roofing, and siding.
Buffalo Grove, Ill.-based US LBM has expanded at a rapid pace following private equity firm Bain Capital Private Equity in November 2020. In the past 12 months, the distributor has acquired Zeeland Lumber in November 2020, Ridgefield Supply Company, Tri-County Building Supplies, and Jennings Builders Supply & Hardware in December 2020, Gilcrest/Jewett in January 2021, Villaume Industries in February 2021, Higginbotham Brothers in May 2021, J.P. Hart Lumber and Hart Components in June 2021, Brand Vaughan Lumber Company and Home Center Supply in July 2021, North Georgia Building Supply, Junior's Building Materials, and Massey Builders Supply in August 2021, Mid-Cape Home Centers and Northern Building Supply in September 2021, Oldham Lumber in October 2021, Arrowhead Stairs & Trim in November 2021, Barrons and Professional Builders Supply in December 2021, and Crown Components in April 2022.
The distributor also completed a mega-merger with LBM giant American Construction Supply in May 2021, adding more than 70 locations to its portfolio with the acquisition.
US LBM has also opened greenfield locations in New Castle, Del., Paterson, N.J., and Yeadon, Pa., since November 2020. US LBM offers a portfolio of specialty products, including windows, doors, millwork, wallboard, roofing, siding, engineered components, and cabinetry.