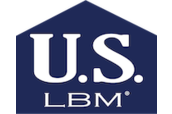 Specialty building materials distributor US LBM named Freda Jones, market finance manager, as its 2023 Humanitarian Award Recipient for "her outstanding community involvement and charitable work," according to the company. As part of the recognition, the US LBM Foundation has awarded a $10,000 grant to Special Equestrians on behalf of Jones.
Special Equestrians is a charitable organization in Fort Myers, Fla., that provides equine-assisted services to children and adults with disabilities, including veterans and people with cognitive and physical disabilities. Jones has volunteered more than 500 hours with the organization as a certified therapeutic riding instructor. Jones also serves as a member of the organization's executive board and as treasurer, leading fundraising efforts.
"People often ask why I volunteer so much time, and I tell them Special Equestrians is an amazing program that makes miracles happen and changes the lives of our clients and their families," Jones said in a news release announcing the Humanitarian Award. "Hearing stories and seeing firsthand the improvements therapeutic horseback riding provides our clients – physically, developmentally, and for their self-esteem – are why I volunteer."
US LBM L.T. Gibson said Jones exemplifies the "best of US LBM" through the "selfless work she does to improve the lives of children, veterans, and those with disabilities."
"Supporting the work Freda does with Special Equestrians is why we created the US LBM Foundation, to reach into our local communities and make a positive difference in the lives of those in need," Gibson said.