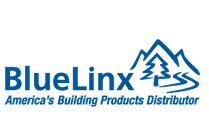 BlueLinx reported strong year-over-year growth in diluted earnings per share growth and adjusted EBITDA and 9% year-over-year sales growth in the company's fiscal third quarter. Net sales increased to $1.1 billion in the third quarter, according to the company's quarterly earnings report.
The company's gross profit increased 24% year-over-year in the third quarter to $189 million. BlueLinx recorded a gross margin of 17.9%, a 210 basis point increase compared to the year-earlier period. The distributor said the increase in sales and gross profit reflects 13% growth in specialty product sales and 2% growth in structural product sales.
Sales of specialty products, which includes products such as engineered wood, siding, millwork, outdoor living, industrial products, and specialty lumber and panels, increased $83 million to $724 million in the third quarter. Growth in the category was driven by strategic pricing actions with volume relatively flat year-over-year, according to BlueLinx. Gross profit for the specialty products category was $151 million, a 3% year-over-year increase, while gross margin decreased by 210 basis points to 20.9% in the quarter. BlueLinx said the decline in gross margins reflects the easing of supply constraints across many specialty product categories, particularly millwork.
Net sales of structural products, which includes products such as lumber, plywood, oriented strand board, rebar, and remesh, increased by $7 million on a year-over-year basis to $336 million in the third quarter. Gross profit from the sale of structural products increased to $32 million in the quarter from $26 million in the prior-year period. The gross margin for structural product sales was 11.3% in the third quarter, up from 1.7% in the prior-year period.
Net income for the third quarter was $60 million compared to $47 million during the third quarter of 2021. The company's adjusted EBITDA was $100 million, or 9.4% of net sales, as compared to $79 million, or 8.1% of net sales, in the third quarter of 2021.
"We believe our scale, strategic supplier relationships, key customer relationships, and strong balance sheet are advantages that position us to successfully navigate a more challenging macro environment," president and CEO Dwight Gibson said in a prepared statement. "Operationally we are focused on optimizing productivity, lean inventory management, and increasing our specialty product sales mix, while maintaining a disciplined approach to capital allocation."
Marietta, Ga.-based BlueLinx has a distribution footprint serving 50 states and the company distributes its range of structural and specialty products to approximately 15,000 customers across the United States.