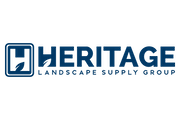 Heritage Landscape Supply Group completed the acquisitions of Irrigation Station and REAMS Sprinkler Supply. Houston, Texas-based Irrigation Station and Lincoln, Neb.-based REAMS are both family-owned distributors of irrigation, outdoor lighting, and other landscape products. Terms of both agreements were not publicly disclosed.
Irrigation Station operates a second location in Oklahoma City, Okla., and the Burtch family, as well as the company's entire sales and operations team, will continue to lead the business. Heritage said it will operate both locations under the Irrigation Station brand name.
"We are extremely excited to be joining the Heritage family and staying on as owners in the company going forward," Sam Burtch, owner of Irrigation Station, said in a prepared statement. "We believe that this partnership is great for our customers, our suppliers, and will provide for even more growth and career opportunities for our employees going forward."
Matt McDermott, president of Heritage Landscape Supply Group, said the company had been eager to expand its footprint into south Texas and Irrigation Station "was at the top of our list as the preeminent platform in the market."
REAMS Sprinkler Supply is led by the third generation of the Bousquet family, Bryce, and operates a network of eight branches across Nebraska, Kansas, Iowa, and Missouri. According to Heritage, Bryce will continue to lead the company after the acquisition under the REAMS brand name.
"We have closely followed the Heritage story since inception, but certainly not a company that was for sale," Bryce Bosquet, president of REAMS, said in a news release. "As more of our friends joined the Heritage family of companies over the years, we listened to their story and vision and began to see ourselves as complementary partners for future growth. We felt the timing today was paramount to 'choose' sides and partner with Heritage to accelerate the growth of our platform."
McDermott said with the acquisition of the eight REAMS location, the distributor now has more than 100 locations across the United States.
Heritage Landscape Supply Group is a wholly-owned subsidiary of roofing and building products distributor SRS Distribution. McKinney, Texas-based SRS formed the portfolio group in February 2019. Since forming, Heritage has acquired Normac, MCS Landscape Supply, Florida Integration Supply, Stone Center of Indiana, Silver Creek Supply Group, Aquarius Supply, and, most recently, Irrigators Supply. The company has also opened several greenfield locations under the CPS Distributors and Automatic Supply brand names, and launched the HLS Outdoor brand and platform in the midwest region of the United States. Heritage Landscape Supply Group operates more than 90 locations in 17 states across 11 distinct local brands.