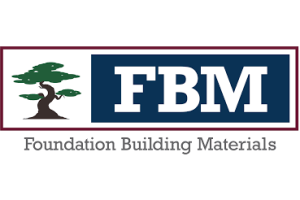 Foundation Building Materials (FBM) is taking several steps, including drawing down from its revolving credit facility and reducing exempt employees' and board member compensation, to enhance its financial flexibility during the coronavirus (COVID-19) pandemic.
The company has drawn down an additional $120 million under its revolving credit facility, increasing cash on hand to approximately $141 million. After the move, FBM has approximately $140 million of remaining borrowing capacity under its revolving credit facility. The distributor is in the process of assessing various options to obtain relief under applicable federal assistance programs, according to a news release.
In addition to borrowing from its credit facility, FBM is delaying or reducing capital expenditures not anticipated to impact near-term business, deferring or limiting non-essential operating expenses, reducing salaries for exempt employees, and reducing independent board member compensation. The salary and compensation reductions are led by voluntary salary reductions by certain members of the senior management team, including a 50% salary reduction for FBM's CEO Ruben Mendoza. FBM said it hopes the financial moves will put the company in a strong position when normal operations are resumed.
The company's operations have been declared essential in the majority of its localities and remain open for business. However, due to certain COVID-19 related restrictions, FBM has reduced branch operations in Pennsylvania, Michigan, certain areas of northern California, and Washington state. The company has furloughed team members associated with temporary branch closures and is restricting hiring, deferring wage increases, and reducing other costs to protect existing jobs.
FBM is taking steps to support the communities it continues to operate in through donations of thousands of N95 masks to local hospitals.
The company said it experienced solid market conditions throughout most of the first quarter and expects first quarter net sales to be in the range of $520 million to $525 million. The company is, however, withdrawing its full year 2020 guidance issued on February 24 due to the rapidly evolving COVID-19 disruption and uncertain macroeconomic environment. FBM anticipates future financial performance will be adversely impacted by COVID-19 disruption, but the magnitude and timing of this impact is uncertain. "Our thoughts and prayers are with those affected by the virus and we are especially thankful to all healthcare workers for their critical efforts to support patients during this challenging time," president and CEO Ruben Mendoza said in a prepared statement. "While our anticipated first quarter net sales reflect the resiliency of our operations and the ability of our team to navigate well during a volatile quarter, we have implemented a number of cost-saving initiatives and have reduced non-essential discretionary spending in response to the uncertainty caused by the COVID-19 disruption."
Tustin, Calif.-based FBM operates more than 175 branches across the United States and Canada. The company distributes wallboard, suspended ceiling systems, metal framing, and complementary products.