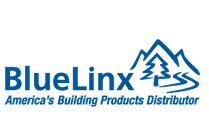 A decline in demand for building products that began in the latter months of 2022 contributed to a contraction in both net sales and net income in the fiscal first quarter for BlueLinx.
BlueLinx noted its end markets, including repair and remodel, new residential construction, and commercial construction, continued to experience pressure from the higher rate environment and overall economic uncertainty. Both factors have contributed to a decline in demand for building products which resulted in "a meaningful decline in volume" in several key product categories, particularly those tied to new residential construction, including engineered wood products.
"Our first quarter performance reflected the continued execution of our long-term strategy in a challenging market, guided by a continued focus on high-value specialty categories and operational, pricing, and procurement excellence across our distribution network," president and CEO Shyam Reddy said in a prepared statement.
Net sales decreased 39% year-over-year in the first quarter to $798 million while gross profit declined 54% year-over-year to $134 million. BlueLinx reported its gross margin declined 560 basis points to 16.7% in its fiscal first quarter.
Net sales of specialty products, which includes engineered wood, siding, millwork, outdoor living products, industrial products, and specialty lumber and panels, decreased 36% to $568 million. BlueLinx attributed the decline to lower volume, primarily related to engineered wood products. Gross profit for the segment decreased 42% to $107 million and gross margin declined from 24.0% to 18.8%
Net sales of structural products, which includes lumber, plywood, oriented strand board, rebar, and remesh, decreased 57% year-over-year to $230 million in the first quarter and gross profit decreased $80 million from $107 in the prior-year period. BlueLinx said the significant declines in the average composite price of framing lumber and structural panels contributed to the lower net sales for structural products.
BlueLinx reported net income declined significantly on a year-over-year basis, falling to $18 million in the first quarter from $133 million in the prior year period.
"BlueLinx remains well-positioned for future growth by leveraging its national scale, deep supplier and customer relationships, and fortified balance sheet," Reddy said.
The company reported adjusted EBITDA of $47 million in the first quarter, compared to $202 million in the same period of 2022.