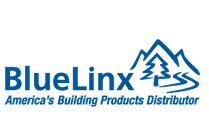 Wholesale building products distributor BlueLinx Holdings and fiber cement siding manufacturer Allura expanded the companies' existing distribution partnership. The expansion includes Allura's branded Spectrum Prefinished Siding, Trim, and Accessories as well as Allura's primed offerings in panels, trim, soffit, shake, and backerboard. The expanded partnership extends distribution into St. Louis, Springfield, Mo., Kansas City, Mo., Little Rock, Ark., Tulsa, Okla., and Oklahoma City, Okla., for BlueLinx.
"We're excited about expanding the relationship between BlueLinx and Allura to include a stocking position at more than 30 of our locations throughout the United States," Mike Wilson, senior vice president of product management at BlueLinx, said in a prepared statement. "Allura is a strategic partner and positions BlueLinx to have continued growth in the highly competitive landscape of fiber cement siding, trim, and accessories. Allura's expansion into prefinished siding aligns with current building trends of providing innovative pre-finished products that reduce labor costs and provide a higher quality solution to the marketplace."
Houston, Texas-based Allura manufactures and distributes fiber cement exterior building solutions that include lap siding, soffits, panels, shakes, and exterior trim. The company has manufacturing facilities in North Carolina and Oregon. Allura is part of Elementia, an international company that produces building materials for the construction sector through cement, building systems, and metals divisions in nine countries.
"We are excited to continue working with BlueLinx to support building communities in Missouri, Arkansas, and Oklahoma," Allura CEO Kevin Potthoff said. "Featuring a curated collection of Sherwin-Williams colors, Spectrum makes it easy to achieve a cohesive, on-trend, color design with maximum appeal and enduring performance. And since on-site painting days are eliminated, builders save time and money. We are grateful for the opportunity to support the outstanding dealers, builders, and remodelers, and installers in the Midwest."
Marietta, Ga.-based BlueLinx distributes across 50 states to approximately 15,000 customers, including national home centers, pro dealers, cooperatives, specialty distributors, and regional and local dealers.