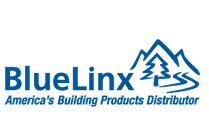 Building and industrial products distributor BlueLinx Holdings expanded its distribution channel of Allura fiber cement products, according to a news release. BlueLinx will now distribute Allura's products from its distribution centers in Frederick, Md., and Jacksonville, Lakeland, Miami, Pensacola, and Tampa, Fla.
"The BlueLinx team is eager to add Allura to our product offerings in Maryland, and to deliver it in concert with our strong service platform to our valued customers," said Tom Ciarletta, BlueLinx's regional vice president of the northeast. "We look forward to strengthening our relationship with the Allura team as we drive the brand together."
Kevin Potthoff, Allura's vice president of sales and marketing, said the company is excited to expand its product portfolio into the BlueLinx markets in Maryland and Florida. The Allura products to be offered by BlueLinx include natural-looking siding, multishake, panels, and soffit, backed by a 50-year warranty from the manufacturer.
Marietta, Ga.-based BlueLinx has a distribution footprint serving 40 states and distributes its range of structural and specialty products to approximately 15,000 national, regional, and local dealers, as well as specialty distributors, national home centers, industrial, and manufactured housing customers.