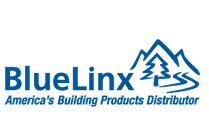 BlueLinx Holdings, a distributor of building and industrial products, completed sale-leaseback transactions at nine properties for aggregate net cash proceeds of $34 million. The funds from the transactions were used to repay debts under the distributor's term loan.
"Generating value from our owned real-estate has been a key component in our deleveraging initiatives, and it is noteworthy that over the past twelve months, we have successfully executed on this aspect of our long-term strategic plan," president and CEO Mitch Lewis said in a news release.
BlueLinx sold the nine distribution facilities to private investment fund manager AIC Ventures and entered into lease agreements for each of the properties for initial terms of 15 years. Facilities in Akron, Ohio; Charlotte, N.C.; Cincinnati, Ohio; Denville, N.J.; Long Island, N.Y.; Memphis, Tenn.; Pensacola, Fla.; Portland, Maine; and San Antonio, Texas, were included in the sale-leaseback transactions. Sale-leasebacks have been a significant part of the company's strategy for the past 12 months, with BlueLinx most recently completing sale-leaseback transactions involving four facilities in January.
After using the proceeds of the transactions to pay down debts, the balance of BlueLinx's term loan is approximately $85 million, which is below the designated term loan principal balance of $95.3 million necessary to maintain the leverage covenant levels established in the third amendment to the BlueLinx term facility.
In a separate matter to the sale-leaseback transactions, BlueLinx announced the amendment of its asset based revolving credit facility due October 10, 2022 to better align advance rates with the seasonality associated with its business, according to the company. The amendment made no changes to the facility size, maturity date, pricing, or other material terms of the revolving credit facility.
Marietta, Ga.-based BlueLinx has a distribution footprint covering 40 states and the company distributes its range of structural and specialty products to approximately 15,000 customers across the United States.