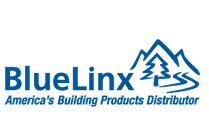 BlueLinx Holdings, a distributor of building and industrial products, completed a sale-leaseback transaction for its Elkhart, Ind., distribution facility for net proceeds of $7.5 million. As part of the transaction, BlueLinx entered into a lease agreement for the property for an initial term of 15 years.
Net proceeds from the sale-leaseback were used to repay debts under the distributor's term loan, according to a news release. Following the repayment, the balance of BlueLinx's term loan is approximately $77.4 million.
Sale-leaseback transactions have been a prominent part of BlueLinx's strategy over the past couple of years. In February, the distributor completed sale-leaseback transactions at nine properties and completed sale-leaseback transactions at four facilities in January.
Marietta, Ga.-based BlueLinx has a distribution footprint covering 40 states and the company distributes its range of structural and specialty products to approximately 15,000 customers across the United States.