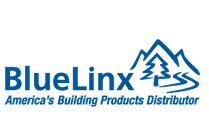 BlueLinx Holdings appointed Sean Dwyer as the company's chief strategy and corporate development officer, effective February 14, 2022. Dwyer will report to BlueLinx president and CEO Dwight Gibson.
In the newly created role, Dwyer will lead BlueLinx's enterprise strategic planning initiatives and mergers and acquisitions efforts to accelerate profitable, sustainable growth, according to the distributor. BlueLinx says Dwyer is a seasoned corporate development and investment banking professional with an "impressive track record" of M&A and considerable industry experience in the transportation, logistics, and distribution sectors.
"We are incredibly excited to add Sean to the BlueLinx leadership team and expect him to play an integral role advancing our enterprise-wide strategy, which includes growing our specialty product categories, expanding our value-added service offerings, and expanding our geographic footprint, Dwight Gibson, president and CEO of BlueLinx, said in a prepared statement. "We are building a world-class leadership team to drive transformational growth at BlueLinx. With Sean in place, we now have the dedicated resources to accelerate our organic and inorganic strategic initiatives."
Dwyer most recently worked with WestRock Company, building and leading the company's corporate development function. Previously, Dwyer served as director of M&A for Rock-Tenn Company and also has worked in various investment and M&A advisory roles for EVE Partners, Investure, and Edgeview Partners.
Marietta, Ga.-based BlueLinx has a distribution footprint serving 40 states and the company distributes its range of structural and specialty products to approximately 15,000 customers across the United States.