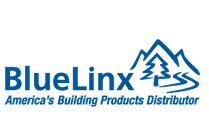 Wholesale building products distributor BlueLinx Holdings appointed Kevin Alan Henry as chief people officer, effective March 1, 2022. Henry will report directly to BlueLinx president and CEO Dwight Gibson.
"We are thrilled to add Kevin to the BlueLinx team because he will bring a strategic focus to our human capital efforts that will turbocharge our employee development efforts, strengthen our talent acquisition, retention and recognition initiatives, and make our human resource operations more efficient," Gibson said in a prepared statement. "We are committed to creating an environment where all of our people can thrive so that we can delight our customers and achieve our strategic goals. With Kevin's experience leading transformational human capital initiatives at multiple top-tier companies, I am positive we will create a world-class employee experience at BlueLinx."
Henry brings more than 30 years of human capital experience in multiple industries to the role with BlueLinx. According to the distributor, he has a proven track record of developing and executing high impact human capital strategies that "create highly engaged and connected employees who deliver profitable and sustainable business growth."
Most recently, Henry served as the executive vice president, chief of staff to the CEO, and chief people officer at Extended Stay America. Previously, he served in the chief human resource officer role at Synder's-Lance, Coca-Cola BOttling, and Nationwide Credit and senior human resources roles at Office Depot, Clorox, Pepsi-Cola, and Amoco.
Marietta, Ga.-based BlueLinx has a distribution footprint serving 40 states and the company distributes its range of structural and specialty products to approximately 15,000 customers across the United States.