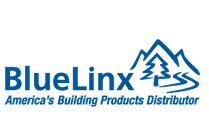 Building products distributor BlueLinx appointed John Leahy as the company's director of national accounts for home centers. In the role, Leahy will be responsible for the growth of the company's home center business.
The personnel move is in conjunction with the expansion of BlueLinx's national accounts team. The distributor's national customer base will now be supported by two distinct teams: one promoting growth with national pro dealers, specialty distributors, co-ops, national builders, and national original equipment manufacturers and one promoting growth with BlueLinx's home center customer base. In June, BlueLinx named Kelly Jenison as the director of national accounts for dealers and specialty distributors.
Leahy previously worked for kitchen and bath manufacturer Kohler for 25 years, serving in numerous roles, including director of field sales with responsibility for more than 60 sales associates calling on Home Depot and Lowe's. The newly appointed director of national accounts for home centers also served as the director of sales for Home Depot and the director of sales for national distributor Ferguson while at Kohler.
"John brings over 20 years of sales experience leading account management and field sales teams," Mitch Lewis, president and CEO of BlueLinx, said in a news release. "It is my pleasure to welcome John Leahy to BlueLinx, where I know he will help drive our strategic initiative to significantly grow our home center business."
Marietta, Ga.-based BlueLinx has a distribution footprint serving 40 states and the company distributes its range of structural and specialty products to approximately 15,000 customers across the United States.