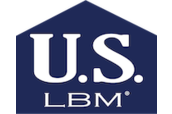 US LBM continued its rapid expansion activity with the completion of three acquisitions: North Georgia Building Supply and Junior's Building Materials in Georgia and Massey Builders Supply in Virginia.
North Georgia Building Supply and Junior's Building Materials provide builders, remodelers, and contractors with lumber and a broad mix of specialty materials. North Georgia Building Supply supplies customers in the communities northeast of Atlanta with lumber, windows, doors, roofing, decking, and drywall from its location in Buford, Ga. Junior's Building Materials serves customers in Chattanooga, Tenn., and northern Georgia from two locations in Rossville, Ga., and Ringgold, Ga. Junior's product mix includes windows, doors, roofing, siding, and millwork in addition to lumber and engineered wood products.
Massey Builders Supply operates locations in Richmond, Va., and Saluda, Va. The company supplies lumber and a wider range of specialty building products, including roofing, siding, doors, windows, decking, rail, and millwork to builders and remodelers in the greater Richmond region.
"North Georgia, Junior's, and Massey all have exemplary reputations in their home markets, and we're pleased to welcome their teams to US LBM," US LBM president and CEO L.T. Gibson said in a news release. "All three of our new acquisitions have strong customer relationships and are market leading, full-line suppliers offering a robust mix of specialty building products, and their addition to our portfolio expands and strengthens our reach in multiple rapidly growing housing markets in the mid-Atlantic and southeast."
US LBM's existing operations in Georgia include Maner Builders Supply, BSA, and Brand Vaughan Lumber Company. In Virginia, US LBM's Parker's Building Supply serves customers in the southwestern part of the state from its location Galax, Va., and five locations in western North Carolina near the Virginia border.
Buffalo Grove, Ill.-based USL LBM has completed more than 65 acquisitions since it was founded in 2009.
The specialty distributor added six locations through its acquisition of Zeeland Lumber in November 2020, 10 locations with its acquisitions of Ridgefield Supply Company, Tri-County Building Supplies, and Jennings Builders Supply & Hardware in December 2020, five locations with its purchase of Gilcrest/Jewett in January 2021, 48 locations with its acquisition of Higginbotham Brothers and J.P. Hart Lumber and Hart Components in May 2021, and seven locations with its acquisitions of Brand Vaughan Lumber Company and Home Center Supply in July 2021. Additionally, US LBM announced its acquisition of 70+ location LBM giant American Construction Source in May.
US LBM has also opened greenfield locations in New Castle, Del., Paterson, N.J., and Yeadon, Pa., since November 2020.
US LBM offers a portfolio of specialty products, including windows, doors, millwork, wallboard, roofing, siding, engineered components, and cabinetry.