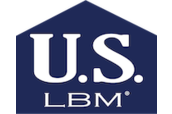 US LBM acquired Mid-Cape Home Centers in the latest expansion activity for the specialty distributor in the past 12 months. Six-location Mid-Cape Home Centers is a building products and home improvement company in the southern coastal region of Massachusetts.
"With a proud legacy of more than 125 years, Mid-Cape Home Centers and its team's passion for people and the local community make them a great addition to US LBM," US LBM president and CEO L.T. Gibson said in a news release. "Mid-Cape expands US LBM's reach into the southern coastal communities of Massachusetts, strengthens our presence in New England, and solidifies our network of leading building materials suppliers along the East coast."
Operating an extensive delivery fleet and providing services such as kitchen and bath design and custom millwork, Mid-Cape's mix of products include roofing, siding, doors, windows, decking, railing, flooring, paint, hardware, countertops, and cabinetry.
"We're excited for this partnership with US LBM, which shares our focus on quality, service, community involvement, and people," Mid-Cape president and general manager Jack Stevenson said. "Together Mid-Cape and US LBM will set an even higher bar, as we remain committed to our loyal customers, local communities, and mission to be the supplier of choice in southeastern Massachusetts. Our customers will have access to a wider range of technologies, materials, and offerings while relying on the team they know and trust."
With the addition of Mid-Cape, US LBM now operates 25 New England locations under several banners, including Deering Lumber, East Haven Builders Supply, Poulin Lumber, Ridgefield Supply, Universal Supply, and Wallboard Supply.
Buffalo Grove, Ill.-based US LBM has completed more than 65 acquisitions since it was founded in 2009.
The specialty distributor added six locations through its acquisition of Zeeland Lumber in November 2020, 10 locations with its acquisitions of Ridgefield Supply Company, Tri-County Building Supplies, and Jennings Builders Supply & Hardware in December 2020, five locations with its purchase of Gilcrest/Jewett in January 2021, 48 locations with its acquisition of Higginbotham Brothers and J.P. Hart Lumber and Hart Components in May 2021, seven locations with its acquisitions of Brand Vaughan Lumber Company and Home Center Supply in July 2021, and five locations with its acquisitions of North Georgia Building Supply, Junior's Building Materials, and Massey Builders Supply in August. Additionally, US LBMannounced its acquisition of 70+ location LBM giant American Construction Source in May.
US LBM has also opened greenfield locations in New Castle, Del., Paterson, N.J., and Yeadon, Pa., since November 2020.
US LBM offers a portfolio of specialty products, including windows, doors, millwork, wallboard, roofing, siding, engineered components, and cabinetry.