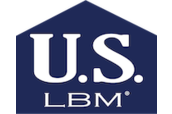 Specialty building products distributor US LBM acquired building products dealer Jennings Builders Supply & Hardware. Jennings Builders Supply & Hardware operates four locations in western North Carolina and stocks a full range of building materials. The transaction is expected to close by the end of 2020.
"Jennings Builders Supply & Hardware is a strong operator with an expert team located in a growing residential housing market in western North Carolina," US LBM president and CEO L.T. Gibson said in a news release. "We're excited to welcome Jennings to US LBM and add them to our successful and established network in the Carolinas."
Jennings Builders Supply & Hardware, founded in 1984, provides customers with windows, decking, flooring, cabinetry, siding, lumber, and engineered wood products. The dealer also offers added value services, such as design, installation, and custom woodwork and interior doors.
"Partnering with US LBM positions our brand for growth and presents a great opportunity for our associates," Glenn Hoy, president and general manager of Jennings Builders Supply & Hardware, said. Hoy will remain in his current position and oversee day-to-day operations after the transaction closes.
In addition to Jennings Builders Supply & Hardware, US LBM's operations in the Carolinas include GBS Builders Supply, Maner Builders Supply, Myrtle Beach Building Supply, and Parker's Building Supply.
The acquisition of Jennings Builders Supply & Hardware continues a pattern of expansion for US LBM in recent months. The specialty distributor acquired Tri-County Building Supplies and Ridgefield Supply Company in December and Zeeland Lumber, the 48th largest firm on the 2020 ProSales 100 list, in November. Also in November, US LBM signed a definitive agreement to be acquired by Bain Capital Private Equity.
Buffalo Grove, Ill.-based US LBM ranked 6th on the 2020 ProSales 100 and operates more than 250 locations across the United States. The distributor offers a portfolio of specialty products, including windows, doors, millwork, wallboard, roofing, siding, engineered components, and cabinetry.