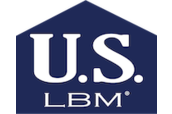 Specialty building materials distributor US LBM continued its busy pattern of expansion with the acquisition of Higginbotham Brothers, a dealer with 38 locations in Texas and two locations in Oklahoma.
"Higginbotham Brothers is focused on building relationships and providing customers with the best products, service, and knowledge, making them a perfect fit for us," US LBM president and CEO L.T. Gibson said in a news release. "This acquisition expands our network into Oklahoma, and with nearly 60 locations between Higginbotham Brothers and Parker's Building Supply, US LBM now has a significant presence across the rapidly growing Texas construction market."
Higginbotham Brothers was founded in 1881 when the company opened its first general store in Texas. The dealer supplies professional builders, remodelers, and DIYers with lumber and a catalog of specialty building products, including hardware, windows, doors, plumbing materials, and interior/exterior paint. After the acquisition, Corby Biddle will continue to lead Higginbotham's day-to-day operations as president and general manager.
"Both Higginbotham Brothers and US LBM are about putting people first, from customers, to employees, to our local communities," Biddle said. "We're excited to join US LBM and for the benefits this partnership will bring, such as new tools and training for our employees and access to a wider range of specialty building products and manufacturers for our customers."
With its latest acquisition, Buffalo Grove, Ill.-based USL LBM operates more than 320 locations. The distributor added six locations with its November 2020 acquisition of Zeeland Lumber, 10 locations with its acquisitions of Ridgefield Supply Company, Tri-County Building Supplies, and Jennings Builders Supply & Hardware in December 2020, and five locations with its acquisition of Gilcrest/Jewett in January 2021. The distributor has also added greenfield locations in New Castle, Del., Paterson, N.J., and Yeadon, Pa., since November 2020. US LBM also signed a definitive agreement to be acquired by Bain Capital Private Equity in November.
US LBM offers a portfolio of specialty products, including windows, doors, millwork, wallboard, roofing, siding, engineered components, and cabinetry.