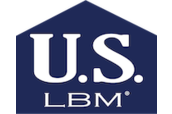 Specialty building materials distributor US LBM continued its rapid pace of expansion with the acquisition of Gilcrest/Jewett Lumber Company, the 46th largest company on the 2020 ProSales 100 list. Building products dealer and manufacturer Gilcrest/Jewett operates five locations in Iowa. The deal represents US LBM's fifth acquisition in the past three months.
"Gilcrest/Jewett boasts a strong team and is a name known for longevity, quality, and innovation to not only customers in Iowa, but also across the building materials industry," US LBM president and CEO L.T. Gibson said in a news release. "Adding Gilcrest/Jewett grows our manufacturing capabilities in Iowa and expands our specialty building products distribution network into major metropolitan markets in Iowa."
Gilcrest/Jewett operates four retail yards and a truss and component plant, serving customers in the Des Moines, Iowa City, and Cedar Rapids metropolitan areas. The dealer offers specialty building products, including windows, doors, cabinetry, countertops, flooring, roofing, and siding, to professional builders and DIYers. The entire Gilcrest/Jewett leadership team will remain with the company after the acquisition closes, including president and general manager Sumner Worth and senior vice president of sales Rick Thompson.
"US LBM and Gilcrest/Jewett both share the values of putting people first, innovating through technology and delivering superior products and service," Worth said in a prepared statement. "US LBM counts some of the most well-known distributors in the industry among its divisions, and we're excited for the new opportunities this partnership brings for both our employees and customers."
The acquisition of Gilcrest/Jewett follows US LBM's acquisitions of Jennings Builders Supply & Hardware, Tri-County Building Supplies, and Ridgefield Supply Company in December and Zeeland Lumber, the 48th largest firm on the 2020 ProSales 100 list, in November. Also in November, US LBM signed a definitive agreement to be acquired by Bain Capital Private Equity.
Buffalo Grove, Ill.-based US LBM ranked 6th on the 2020 ProSales 100 and operates more than 250 locations across the United States. The distributor offers a portfolio of specialty products, including windows, doors, millwork, wallboard, roofing, siding, engineered components, and cabinetry.