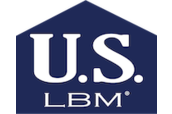 A busy year of expansion activity continued for specialty building materials distributor US LBM with the company's acquisitions of Brand Vaughan Lumber Company and Home Center Supply.
Brand Vaughan operates five locations in Tucker, Ga.; Columbus, Ga.; Madison, Ga.; Cumming, Ga.; and Peachtree Corners, Ga while Home enter Supply operates two retail locations in Heber, Ariz., and Payson, Ariz.
Brand Vaughan, founded in 1946 by R.L. Brand and Cy Vaughan, serves builders and contractors in the Atlanta, Columbus, Madson, Athens, and Lake Oconee areas of Georgia. The company's building product catalog includes lumber, engineered wood products, windows, exterior and interior doors and trim, rebar, roofing and siding. Brand Vaughan also provides a range of installation services, such as structural framing, siding, windows, housewrap, millwork, and exterior and interior doors.
"We're excited to join with US LBM, a partner that shares our commitment to people, innovation, and delivering extra mile service," Brand Vaughan president and general manager Jon Vaughan said in a prepared statement. "This partnership will allow us to continue to grow and create new opportunities for our valued team members and customers, building on our message of 'Strength Lies Within.'"
Home Center Supply provides lumber, doors, windows, drywall, hardware, roofing, and decking products to builders and DIYers. The company will join US LBM's Arizona-based R&K Building Supply and operate under the R&K brand.
"Home Center Supply is a trusted partner in its community, known for its superior products, expert advice, and customer service, and this will be a great addition to US LBM and R&K," US LBM president and CEO L.T. Gibson said in a new release. "As a leading distributor in the Phoenix area, these new locations will help R&K expand its reach and product offering to customers in central Arizona."
US LBM now operates four locations in Arizona, including R&K's 20-acre property in Mesa, Ariz., which includes sales offices, showrooms, a lumberyard, truss plant, and several warehouses. US LBM's Rose Materials brand also operates locations in Arizona.
Brand Vaughuan joins US LBM's existing Georgia brands Maner Builders Supply, a building products dealer with locations in August, and BSA, a full-line distributor location in the northwest suburbs of Atlanta.
Buffalo Grove, Ill.-based USL LBM has completed more than 65 acquisitions since it was founded in 2009.
The specialty distributor added six locations through its acquisition of Zeeland Lumber in November 2020, 10 locations with its acquisitions of Ridgefield Supply Company, Tri-County Building Supplies, and Jennings Builders Supply & Hardware in December 2020, five locations with its purchase of Gilcrest/Jewett in January 2021, 48 locations with its acquisition of Higginbotham Brothers and J.P. Hart Lumber and Hart Components in May 2021. Additionally, US LBM announced its acquisition of 70+ location LBM giant American Construction Source in May.
US LBM has also opened greenfield locations in New Castle, Del., Paterson, N.J., and Yeadon, Pa., since November 2020.
US LBM offers a portfolio of specialty products, including windows, doors, millwork, wallboard, roofing, siding, engineered components, and cabinetry.