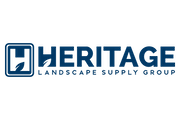 Heritage Landscape Supply Group, a wholly-owned subsidiary of roofing and building products distributor SRS Distribution, acquired Florida Irrigation Supply (FIS Outdoor). Orlando, Fla.-based FIS Outdoor distributes irrigation, outdoor lighting, and landscape products.
FIS Outdoor, founded in 1974, operates a network of 39 branches across the southeast, servicing professional irrigation and landscape contractors and other green professionals. The company's entire sales and operations teams will remain with FIS Outdoor after the completion of the transaction to ensure "continuity and consistency" for its customers and supplier partners. The 39 branches will continue to operate under the FIS Outdoor brand name.
"We are so excited to add this game- changing and strategic acquisition to our network. With the addition of FIS' 39 locations to the growing Heritage family of companies, we gain a phenomenal group of talented industry veterans and a premier platform in the Southeast to complement our existing footprint," Matt McDermott, president of Heritage Landscape Supply Group, said in a public statement.
McDermott said the acquisition provides Heritage with the geographic diversity and scale to become the preferred platform for independent landscape supply distributors.
McKinney, Texas-based SRS Distribution formed Heritage Landscape Supply Group in February and the company immediately announced the acquisitions of CPS Distributors and Automatic Supply. Heritage recently opened new locations under both the CPS Distributors and Automatic Supply brand names. Heritage also announced the acquisitions of Normac in July and MCS Landscape Supply in September.