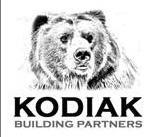 Kodiak Building Partners announced today it has acquired Forest Tek/Overseas Lumber, a two-business building supply dealer serving all of the Florida Keys.
Allen Wood and Bruce McClenithan, who founded the company in 1982, will continue to run Overseas Lumber and Forest Tek. The yards (whose addresses, in true Keys style, are based on mile markers of U.S. 1) will be part of Kodiak's LBM Division, run by Building Materials Group co-presidents Mike and Pat Flood.
Kodiak CEO Steve Swinney called Forest Tek/Overseas Lumber a nice complement to American Builders Supply (ABS), an 11-unit company with Florida operations from Jacksonville to Fort Myers. Kodiak acquired ABS, at that point the No. 40 company on the ProSales 100, in November 2017.
"Our longtime employees are an integral component of our success in the Florida Keys," McClenithan said in a Kodiak-issued news release. "Kodiak recognizes their value and our unique culture and empowers us to continue running our operations in the same style that has brought us this far."
The Jian Group was the exclusive advisor to the sellers.
Purchases like ABS helped Kodiak grow its revenues 45.7% last year to $748.7 million. It ranks 12th on the latest ProSales 100 list, with at least 16 companies with 67 facilities in 10 states.