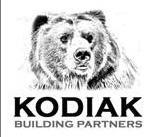 Kodiak Building Partners acquired Direct Lumber and Door, a lumberyard, truss maker, and millwork shop with four locations in Denver and Fort Collins, Colo., the companies announced late Sept. 9.
Founded by Russ Brown in 2000 as Multi-Family Building Products, the company changed its name to Direct Lumber and Door in 2012 when Tom Kostelcky joined the company. Kostelcky will remain leader of the company, which is planning to launch a panel plant, while Brown plans to retire.
Kodiak also is based in Colorado, and the company's press release notes that CEO Steve Swinney has known Kostelcky for years. "The 190 employees at Direct Lumber and Door are a motivated and diligent crew that will be a great addition to our 2,023 employees, and the company will complement our other Denver-area companies and our entire corporation," he said in a news release.
Kodiak is one of the nation's fastest-growing LBM operations, having increased its revenue 45.7% in 2017 to reach $748.7 million. It ranks 12th in the current ProSales 100 (11th if you eliminate former No. 7 Allied Building Products, now part of Beacon Roofing Supply).
Much of that growth has come through acquisitions, and the pace hasn't slowed in 2018. In July, Kodiak Building Partners acquired Forest Tek/Overseas Lumber, a two-business building supply dealer serving all of the Florida Keys. And in June, Kodiak took on Builders Millwork Inc., a Wisconsin-based producer of architectural wood doors, trim, finish hardware, and hollow metal doors for customers in the Upper Midwest.
Kodiak's portfolio now covers at least 17 companies at 71 facilities in 10 states.