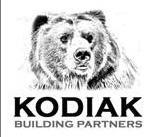 Kodiak Building Partners has acquired Builders Millwork Inc. (BMI), a Wisconsin-based producer of architectural wood doors, trim, finish hardware, and hollow metal doors for customers in the Upper Midwest, Kodiak announced today.
Company owner Jerry John will continue to lead the 43-year-old firm, which is based in Mondovi, Wis., with a production facility in Hudson, Wis., and a sales and project management office in St. Cloud, Minn. Kodiak, a multi-faceted dealer that ranks 12th on the latest ProSales 100, will manage Builders Millwork through its Lumber and Building Materials Group.
"Expansion of our millwork capabilities is an important component of our growth strategy, and the BMI team helps to further our effort in this segment," Kodiak CEO Steve Swinney said in a news release. Matt LaScola, Kodiak's vice president of corporate development, noted that the BMI acquisition marks Kodiak's entry into the Upper Midwest.
This is Kodiak's first deal since April 11, when it acquired Specialty Appliance LLC, an appliance dealer with five locations in Colorado. Highlands Ranch, Colo.-based Kodiak posted $748.7 million in sales in 2017, an acquisition-fueled 45.7% gain from 2016.
Michael Collins, managing director of Building Industry Advisors and a PROSALES columnist, served as the investment banker representing BMI.