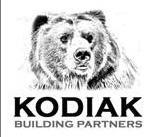 Kodiak Building Partners announced the acquisition of Shepley Wood Products. Shepley was founded in 1978 and serves professional builders, architects, designers, and homeowners in the southeastern Massachusetts market.
Tony Shepley, the owner and president of Shepley Wood Products, will remain in his role with the company post-acquisition. Shepley Wood Products will also join the Retail Lumber and Gypsum Group of Kodiak and will report to Pat Flood, the executive vice president of Kodaik's Retail Lumber and Gypsum Group. Kodiak CEO and president Steve Swinney said Shepley Wood Products' top-down culture made the company an attractive acquisition prospect.
"Tony and his entire team are top notch and set very high standards in every facet of their organization," Swinney said in a news release. "As we came to know his strategies and standards, we knew that we wanted to bring Shepley Wood Products under our umbrella."
Shepley Wood Products was founded over 40 years ago and currently operates three locations on Cape Cod and Nantucket. In addition to building materials and custom millwork, the company also provides many ancillary services and has a showroom.
"We considered many options while looking for a business partner, and Kodiak really showed themselves to be the obvious choice to maintain and grow the relationships we have created with our customers, our employees, and our community," Shepley said.
Highland Ranch, Co.-based Kodiak Building Partners operates nearly 92 locations across Arizona, California, Colorado, Delaware, Florida, Idaho, Illinois, Indiana, Kansas, Maryland, Massachusetts, Michigan, Minnesota, Nebraska, North Carolina, Oregon, Texas, Washington, Wisconsin, and Wyoming.