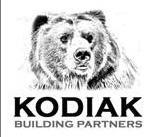 Kodiak Building Partners completed the acquisition of Portland, Ore.-based Medallion Industries. Medallion has operations in Livermore, Calif., Bend, Ore., and Portland, Ore., and is a distributor of windows, interior and exterior doors, glass wall systems, hardware, and stair parts.
Tim Mahaffy, Julie Nix, Mike Mahaffy, and Roger Ernst, the senior management team at Medallion Industries, will continue to lead the distributor as it joins the General Lumber Group at Kodiak Building Partners, under the leadership of Pat Flood and Mike Flood. Kodiak president and CEO Steve Swinney said Medallion's 50 years of selling window and door products and educating customers made the company a "perfect fit" for the Kodiak family of businesses.
"The fact that Medallion will nicely complement our presence in the Northwest, which includes Builders Alliance and Frontier Building Supply, just makes the opportunity all that more attractive," Swinney said in a news release.
Kodiak Building Partners operates 80 locations across Arizona, California, Colorado, Delaware, Florida, Kansas, Maryland, Massachusetts, Michigan, Minnesota, Nebraska, Texas, Washington, Wisconsin, and Wyoming. The company services general contractors, homebuilders, subcontractors, remodelers, and DIYers. The Highlands Ranch, Co.-based specialty dealer ranked 11th on the 2019 ProSales 100, generating $1.12 billion in sales in 2018.