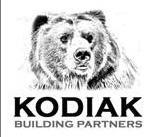 Kodiak Building Partners announced the acquisition of Bellingham, Wash.-based Builders Alliance. Founded in 1913, Builders Alliance is a one-unit, traditional pro-oriented lumberyard with about 60% of its business service single-family contractors. The location sells building materials, including millwork, cabinets, countertops, and windows to customers in northwest Washington.
Co-presidents Drew Orem and Mike Werner will remain in their positions at Builders Alliance after the conclusion of the deal and will be part of the ownership group of Kodiak Building Partners. Builders Alliance will join the Building Materials Group of Kodiak and report to Pat Flood, co-president of the business segment.
"Kodiak Building Partners will help Mike and me continue adding value to our business which, in turn, benefits our employees, customers, and vendors," Orem said in a public statement. "We have a stellar group of employees, and by joining the Kodiak family, they will have more opportunities to further their professional development, not only here in Washington but in many other areas of the country as well."
Kodiak CEO Steve Sweeney said Builders Alliance will nicely compliment Frontier Building Supply, a Washington state business Highlands Ranch, Co.-based Kodiak Building Products acquired in 2018.
With the acquisition, Kodiak Building Partners operates 77 locations across 13 states, serving general contractors, subcontractors, homebuilders, remodelers, and DIYers. The specialty dealer ranked 11th on the 2019 ProSales 100 list, generating $1.12 billion in sales in 2018.