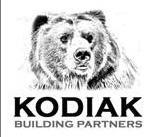 Kodiak Building Partners today announced the acquisition of substantially over all the assets of Washington-based Frontier Building Supply, the company announced in a news release. Frontier will join the LBM division of Kodiak Building Partners.
Frontier, founded by Oscar Johnson and his sons Mike and Terry in 1975, operates five lumberyards and one millwork operation in Washington and generated over $35 million in sales in 2017. Mike and Terry Johnson, the President and Vice President of Frontier, will retire while Chuck Posey will assume the role of President.
"The folks at Kodiak have a great track record of retaining companies' heritage after acquisition," Posey said. "They allow their companies to 'keep up the good work' and stick to their roots."
Kodiak is one of the nation's fastest-growing LBM operations, having increased its revenue 45.7% in 2017 to reach $748.7 million. It ranks 12th in the current ProSales 100 (11th if you eliminate former No. 7 Allied Building Products, now part of Beacon Roofing Supply).
Much of the growth for Kodiak has come through acquisitions, and the pace has not slowed for the company in 2018. In April, Kodiak Building Partners acquired Specialty Alliance LLC, an appliance dealer with five locations in Colorado. In June, Kodiak took on Builders Millwork Inc., a Wisconsin-based producer of architectural wood doors, trim, finish hardware, and hollow metal doors for customers in the Upper Midwest. Kodiak also acquired Forest Tek/Overseas Lumber, a two-business building supply dealer serving all of the Florida Keys, in July. Most recently, Kodiak Building Partners acquired Direct Lumber and Door, a lumberyard, truss maker, and millwork shop with four locations in Colorado, in early September.
Kodiak's portfolio now covers 77 facilities across 11 states.