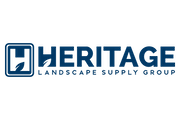 Heritage Landscape Supply Group acquired AGC Irrigation Supply and North Shore Sprinkler Supply, independent distributors of irrigation, lighting, and other related landscape products and accessories. The acquisitions mark Heritage's first expansion into the state of New York.
"We are pleased to welcome AGC and North Shore to the Heritage family," Matt McDermott, president of Heritage, said in a news release. "The strength of both companies, as with any successful organization, has been with their people. The teams at AGC and North Shore are both talented and loyal and we look forward to growing with them for years to come."
Holbrook, N.Y.-based AGC was founded in 2005 and is currently led by Jeff Lawlor. AGC operates two locations, one in Holbrook and one in Water Mill. According to Heritage, Lawlor will remain in his role post-acquisition to ensure continuity and consistency for customer and supplier partners.
"We are truly excited to be joining the Heritage team and partnering with our friends at North Shore," Lawlor, owner of AGC, said. "After getting to know Matt [McDermott] and the rest of the folks at Heritage, it was an easy decision to join their rapidly growing family of companies. On behalf of everyone at AGC, we can't wait to kick-off this next chapter of growth with the support and resources of Heritage."
North Shore Sprinkler Supply is based in Holtsville, N.Y., and was founded in 1972 by Paul Merzbacher. The company is currently led by Merzbacher's son, Dave, who will remain in his role with the company post-acquisition.
"After nearly 50 years in business, it is an honor to announce our new partnership with Heritage," Dave Merzbacher, owner of North Shore, said. "Our focus has always been to take care of our people and customers and treat them like family, a philosophy that we are confident Heritage will continue to uphold for years to come."
Heritage Landscape Supply Group is a wholly-owned subsidiary of roofing and building products distributor SRS Distribution. McKinney, Texas-based SRS formed the portfolio group in February 2019.
Since forming, Heritage has acquired Normac, MCS Landscape Supply, Florida Integration Supply, Stone Center of Indiana, Silver Creek Supply Group, Aquarius Supply, Irrigators Supply, Irrigation Station, REAMS Sprinkler Supply, Wolf Creek Company, Atlanta Landscape Materials, Watson Supply, Davis Supply, Beehive Brick & Stone, Scott Stone, Southern Stone Supply, Atlantic Mulch & Erosion Control, Wirtz & Daughters Landscape Supply, Irrigation Supply, North Florida Irrigation Equipment, and SBI Materials. The company has also opened several greenfield locations under the CPS Distributors and Automatic Supply brand names, and launched the HLS Outdoor brand and platform in the midwest region of the United States. Heritage Landscape Supply Group operates more than 145 locations in 27 states.