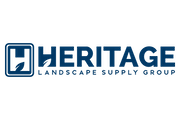 In two separate transactions, Heritage Landscape Supply Group acquired Southern Stone Supply and Scott Stone. The effective date of the transaction for Southern Stone Supply, an independent distributor of pavers, natural and manufactured stone, aggregates, and other landscape products, is March 26, 2021. The deal for family-owned Scott Stone, a distributor of pavers, natural and manufactured stone, aggregates, and other landscape products, is June 4, 2021.
Raleigh, N.C.-based Southern Stone Supply was founded in 2016 by partners Eric Mullen and Tucker Thorpe. Both Mullen and Thorpe will continue to lead the company under the Southern Stone Supply banner to ensure continuity for employees, customers, and supplier partners.
"With all that our team has accomplished over the last five years in building the Southern Stone Supply platform, we believe we had a bright future ahead and certainly were not a company for sale," Thorpe and Mullen said in a prepared statement. "When Heritage approached us, we listened to their story and vision, and immediately began to see ourselves as growth partners. Heritage shares our passion for the hardscapes industry and we look forward to partnering together to kick off our next phase of growth in the Carolinas."
Southern Stone Supply represents Heritage's first location in the Triangle region in North Carolina.
Mebane, N.C.-based Scott Stone was founded in 1985 and operates three locations in Mebane, Raleigh, and Greensboro, N.C., with over 16 acres of inventory on the ground across their combined platforms.
"We are honored that Steven and Linda Scott chose to join Heritage over many other options and we look forward to building on the company's legacy in the coming years," Heritage president Matt McDermott said in a prepared statement. "The combined strength of Scott Stone, Southern Stone Supply, and future growth opportunities across the Carolinas will help us create one of the leading landscape supply platforms in the region."
Heritage Landscape Supply Group is a wholly-owned subsidiary of roofing and building products distributor SRS Distribution. McKinney, Texas-based SRS formed the portfolio group in February 2019.
Since forming, Heritage has acquired Normac, MCS Landscape Supply, Florida Integration Supply, Stone Center of Indiana, Silver Creek Supply Group, Aquarius Supply, Irrigators Supply, Irrigation Station, REAMS Sprinkler Supply, Wolf Creek Company, Atlanta Landscape Materials, Watson Supply, Davis Supply, and, most recently, Beehive Brick & Stone. The company has also opened several greenfield locations under the CPS Distributors and Automatic Supply brand names, and launched the HLS Outdoor brand and platform in the midwest region of the United States. Heritage Landscape Supply Group operates more than 130 locations in 25 states across 20 distinct local brands.