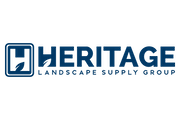 Heritage Landscape Supply Group completed the acquisitions of irrigation products and accessories distributor Irrigation Supply and irrigation, lighting, and water features/pumps distributor North Florida Irrigation Equipment.
Hewitt, Texas-based Irrigation Supply is owned by Jimmy Eubank and operates two locations in the Lone Star State. Eubank will continue to lead the company post-acquisition, to ensure continuity and consistency for customers and supplier partners, according to Heritage.
"We are excited to announce our partnership with Jimmy and his dedicated team," Matt McDermott, president of Heritage, said in a prepared statement. "Irrigation Supply adds two important locations to our footprint and follows the recent opening of six new greenfield branches across Texas which have already proven to be a powerful addition to our network in just a short time. We are proud to continue our expansion efforts in our home state of Texas and look forward to serving our contractor partners for many years to come."
Jacksonville, Fla.-based North Florida Irrigation Equipment operates three locations across Florida and is run by Matt Eaton. Eaton will continue to lead the company post-acquisition.
"We are proud to have the exceptionally hardworking and dedicated employees of NFIE join the growing Heritage family," McDermott said. "We have strong momentum in Florida and we are very excited to expand our footprint and capacity through this partnership with NFIE. Both NFIE and FIS Outdoor have deep roots in the industry and Florida market and we are honored to have this opportunity to unite both independent companies sagain under the umbrella of the Heritage family of companies."
Heritage Landscape Supply Group is a wholly-owned subsidiary of roofing and building products distributor SRS Distribution. McKinney, Texas-based SRS formed the portfolio group in February 2019.
Since forming, Heritage has acquired Normac, MCS Landscape Supply, Florida Integration Supply, Stone Center of Indiana, Silver Creek Supply Group, Aquarius Supply, Irrigators Supply, Irrigation Station, REAMS Sprinkler Supply, Wolf Creek Company, Atlanta Landscape Materials, Watson Supply, Davis Supply, Beehive Brick & Stone, Scott Stone, Southern Stone Supply, Atlantic Mulch & Erosion Control, and, most recently, Wirtz & Daughters Landscape Supply. The company has also opened several greenfield locations under the CPS Distributors and Automatic Supply brand names, and launched the HLS Outdoor brand and platform in the midwest region of the United States. Heritage Landscape Supply Group operates more than 140 locations in 25 states.