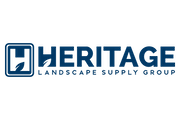 Heritage Landscape Supply Group acquired family-owned Wolf Creek Company. Trotwood, Ohio-based Wolf Creek is a distributor of irrigation, outdoor lighting, and other landscape products. Terms of the agreement were not publicly disclosed.
Wolf Creek operates a network of seven branches in Ohio, Kentucky, and Pennsylvania. Scott and Chris Knowles, second generation owners of the company, will continue to lead Wolf Creek under the Wolf Creek brand name alongside Joe Twardzik and Chuck Watterson.
"We are very excited to welcome the outstanding employees at Wolf Creek to the Heritage family," Matt McDermott, president of Heritage, said in a news release. "We have tremendous respect for the Knowles family in both the business they have built and their passion for the industry."
The acquisition of Wolf Creek complements Heritage's existing footprint between Automatic Supply and Aquarius Supply.
"This year marks Wolf Creek's 60th anniversary. As we began planning for the next 60 years of business, our leadership team decided it was time to find a partner for the future of the Wolf Creek Company," Scott Knowles, CEO of Wolf Creek, said. "We have a deep commitment to making our customers' lives easier while creating opportunities for our entire team, which guided our selection of who would carry Wolf Creek into the future."
Heritage Landscape Supply Group is a wholly-owned subsidiary of roofing and building products distributor SRS Distribution. McKinney, Texas-based SRS formed the portfolio group in February 2019. Since forming, Heritage has acquired Normac, MCS Landscape Supply, Florida Integration Supply, Stone Center of Indiana, Silver Creek Supply Group, Aquarius Supply, Irrigators Supply, and, most recently, Irrigation Station and REAMS Sprinkler Supply. The company has also opened several greenfield locations under the CPS Distributors and Automatic Supply brand names, and launched the HLS Outdoor brand and platform in the midwest region of the United States. Heritage Landscape Supply Group operates more than 110 locations in 24 states across 14 distinct local brands.