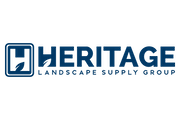 Heritage Landscape Supply Group acquired Stone Center of Indiana, an independent distributor of hardscapes, architectural stone, and landscape products. Founded in 1969, Indianapolis-based, two-unit Stone Center of Indiana services builders architects, and professional contractors throughout central Indiana.
"We are truly excited to partner with the entire Stone Center team," Heritage Landscape Supply Group president Matt McDermott said in a news release. "The company represents the second dedicated stone and hardscapes platform for Heritage, and will serve as a catalyst for broader expansion in the attractive outdoor living vertical."
According to a news release, the entire sales and operations teams at Stone Center of Indiana will remain with the company and lead the business moving forward. Heritage Landscape Supply Group said this will ensure "continuity and consistency for customers and supplier partners." Stone Center of Indiana's two locations, in Indianapolis and Sheridan, will continue to operate under the Stone Center brand name.
"I am thrilled to announce we have found the right partner for the future of Stone Center in Heritage," Stone Center of Indiana president John Smitson said. "Stone Center certainly could have joined forces with anyone, but we felt the Heritage team cared the most about our employees and would do the best job at preserving the legacy of the company. Heritage will offer our employees unlimited career opportunities for growth and all employees will be shareholders going forward, which was a key factor in our decision."
Heritage Landscape Supply Group is a wholly-owned subsidiary of roofing and building products distributor SRS Distribution. McKinney, Texas-based SRS formed the portfolio group in February 2019 and immediately acquired CPS Distributors and Automatic Supply. Since forming, Heritage has acquired Normac, MCS Landscape Supply, and Florida Integration Supply, opened several greenfield locations under the CPS Distributors and Automatic Supply brand names, and launched the HLS Outdoor brand and platform in the midwest region of the United States. Heritage Landscape Supply Group currently operates 70 locations in 11 states across eight distinct local brands.