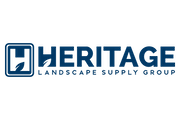 Heritage Landscape Supply Group, a wholly owned subsidiary of roofing and building products distributor SRS Distribution, acquired Normac, Inc. Sacramento, Calif-based Normac is a family-owned distributor of irrigation and landscape supplies.
Normac operates a network of eight branches across the central region of California and serves professional irrigation and landscape contractors and other green industry professionals. The sales and operations team will be staying with the company after the transaction closes, according to Heritage Landscape Supply Group. The eight branches will continue to operate under the Normac banner.
"We are pleased to welcome Normac to our growing family of companies and are honored that Campbell, Fred, and the Lindquist Family chose Heritage as their partner for growth over many other options," Matt McDermott, president of Heritage Landscape Supply Group, said in a public statement. "We could not be more excited to be a part of Normac's next phase of growth and we will put all of our resources behind the company to fast-track its expansion throughout Northern California."
McKinney, Texas-based SRS Distribution formed Heritage Landscape Supply Group in February and immediately acquired CPS Distributors and Automatic Supply. At the time of its inception, SRS said it planned to grow by creating a national network of independent distributors, maintaining the local brand identity and management of the locations it acquired. SRS, a portfolio company of Leonard Green & Partners and Berkshire Partners, has over 250 locations across 43 states and ranked 9th on the 2019 ProSales 100 list.